Last Updated on January 30, 2013
I bought these Marc by Marc Jacobs boots in New York in September. After several years of successive fiascos with ballet flats and my brown brogues still giving me blisters after months of wear, I knew I needed another type of "everyday shoe".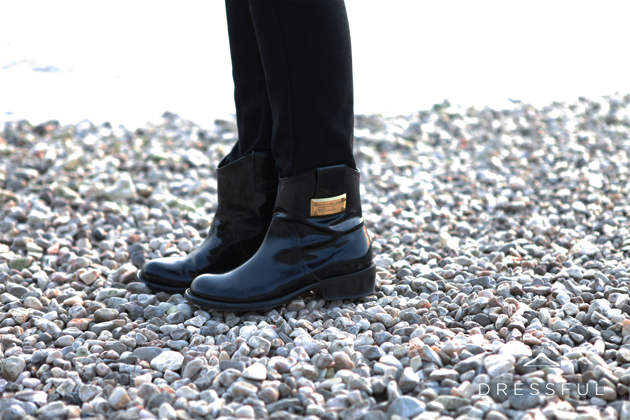 I was leaning towards this kind of boots from the start – not surprising since I'd run out of all other options – but none of the ones I kept coming across were perfectly right. The day I found them I was out and about in East Village, touring consignment and second-hand stores with a bottle of Vitamin Water in hand to help me battle dehydration. A large part of Manhattan is covered in skyscrapers, meaning sun rays barely come through. East Village, however, is one of the neighborhoods that become a real kiln once the temperatures go up.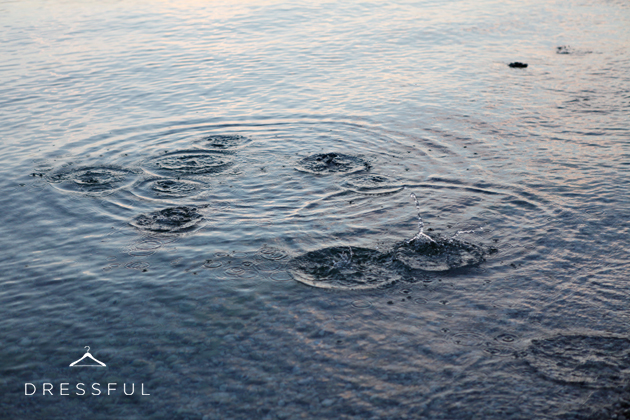 Cadillac's Castle, the consignment shop on East 9th Street where I found the boots, looked more like an upscale designer or concept store. It was a reflection of someone's impeccable taste. The other consignment stores I visited in Manhattan do have their gems, but they also sell many pieces that are only expensive because of the label. At Cadillac's Castle, every piece's price tag was justified by that certain "something" and pristine condition (not to mention Cadillac's Castle has unbeatable prices compared to other stores).
After trying on the boots (new, half retail price), I was on cloud nine and told the owner he had an amazing selection. He thanked me for the compliment, not surprised in the least. This is what I love about New York: everyone knows their worth.
+++
Two days ago my brother and I shot these photos on a beach on the other side of the world. The boots that made their debut on the streets of Manhattan have probably seen more places than I realize. It's romantic, the notion of something inert taking trans-Atlantic voyages. Where will I take them next?