Last Updated on September 6, 2012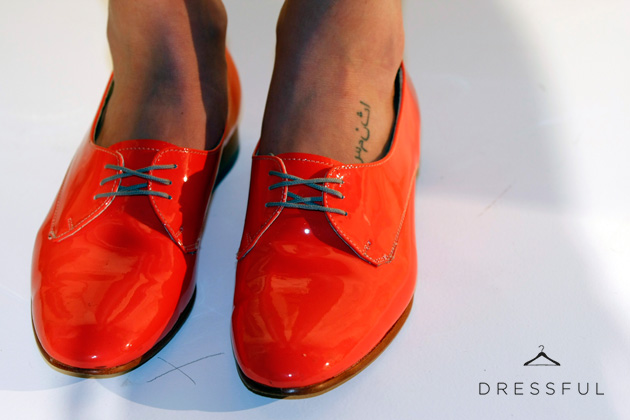 I took this photo at the Porter Grey Spring 2012 presentation at New York Fashion Week, thinking it would be just about the glaring vermilion brogues. It was only later, when I saw the photo on a big computer screen, that I noticed the tattoo (I like it when they don't cover up models' tattoos - it's more personal, suggesting the girls are not mere hangers for clothes) and the "x" marking the place where the model was supposed to stand.
Without these little tricks, fashion week presentations wouldn't be nearly as neat and ordered.
P.S. We've moved Dressful to a new server and everything is working OK again. I will now resume updating regularly.