Last Updated on July 19, 2022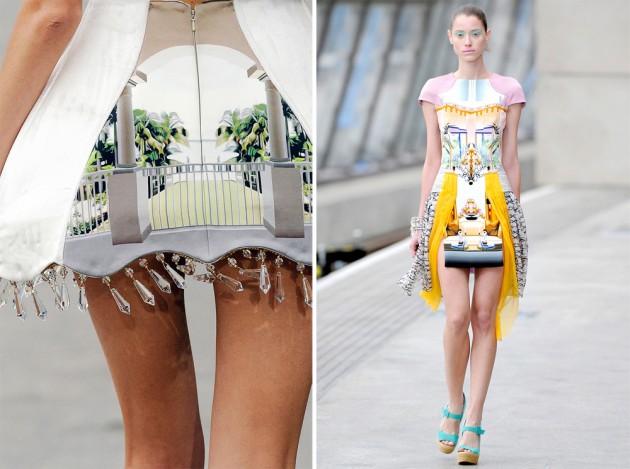 I've been wanting to write about Mary Katrantzou's Spring/Summer 2011 collection for a while and when I was reading about her work online, I came across her nickname: the princess of prints. I cracked up upon the discovery that fashion recycles not only trends but also nicknames, as designer Emilio Pucci was nicknamed the prince of prints all the way back in the 1950s.
Emilio Pucci, an aristocrat who had many other interests in life than fashion (he was a politician, pilot, sportsman ...), started out doing skiwear. His kaleidoscopic prints quickly gained enormous interest and in no time he opened boutiques in Rome and Capri, catering to international jet-set including Sophia Loren, Elizabeth Taylor, Jacqueline Kennedy and Marilyn Monroe.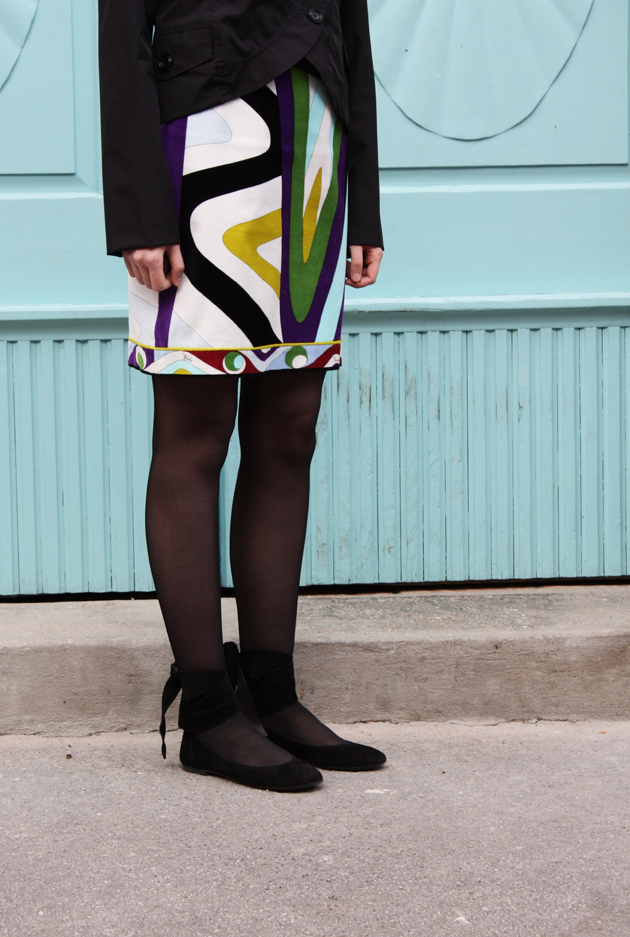 ... Notice how Pucci was doing color-blocking way, way, way before Spring 2011?
I've noticed a few interesting differences between Mary Katrantzou and Emilio Pucci's prints. Pucci's prints have a warmth to them that Mary Katrantzou's are lacking entirely. James Sherwood of The Independend once described them as: "Classic Pucci prints were wild, hot and madly stylised; a grab-bag of sinuous Art Nouveau blooms, Op Art graphics and Arabian exotica. The designer's bold colour clashes were always brilliant. But the shapes were the last word in ease: shift dresses, pyjama pants, tunic tops and billowing djellabas. Pucci had the soul of a modernist: there was never a superfluous seam or fastening."
Katrantzou is the antithesis of Pucci; the best thing about her Spring 2011 collection really is that all the (very colorful and intense) prints are of interior design, i.e. objects we know well because they surround us all the time, yet somehow they feel foreign and distant, far away from our actual lives. If Pucci's clothes are (were?) modernist, Katrantzou's are both surreal (in how they're portraying an irrational reality) and hyperreal (the details are highly realistic, giving a three-dimensional effect).
I love how Emilio Pucci and Mary Katrantzou, each in their own era, put a highly specific and individual spin on prints. It appears their nicknames are the only thing they have in common.