Last Updated on July 11, 2015
H&M has launched their Swedish Hasbeens x H&M collection, introducing 6 pairs of sandals based on classic Swedish Hasbeens models. Swedish Hasbeens is a Swedish (like you couldn't guess!) brand famous for their durable and quality footwear made from natural materials. Their idea is that shoes should be of such good quality they can be passed down from generation to generation.
To promote the collection, H&M collaborated with fashion bloggers on a photoshoot in Los Angeles and New York. I like how the photos are beautiful but not overly glamorized - to me, keeping it real is important in collaborations with fashion bloggers because, like Nati said once, the point of such collaborations is that people can relate to the brand through a person that's familiar to them and not just any model. These photos make you want to do all kinds of pretty and spontaneous things like hang out with the girls wearing comfy sandals and colorful clothes and experience the warmth of L.A. and look at NYC's fire escapes. If the blogger is photoshopped almost to the point of looking artificial and posing in a sterile setting, it just doesn't work the same way.

Dylana | Color Me Nana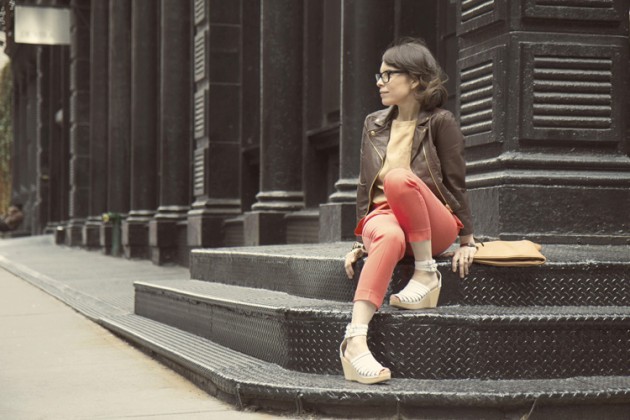 Jennine | The Coveted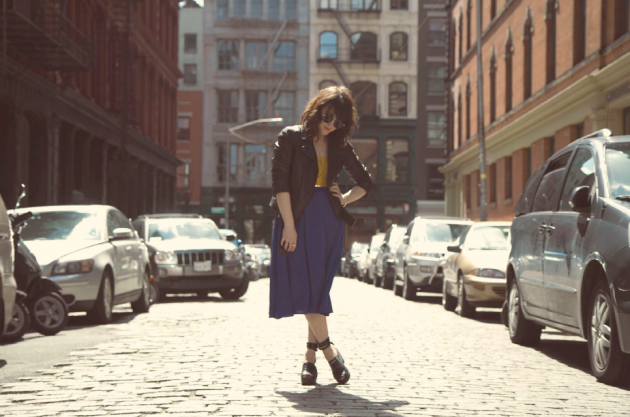 Piera | Refinery29