Last Updated on July 19, 2022
Franca Sozzani, Editor-in-Chief of Italian Vogue, has recently written a clever article about fashion bloggers. As is often the case with clever writing, many people took it the wrong way.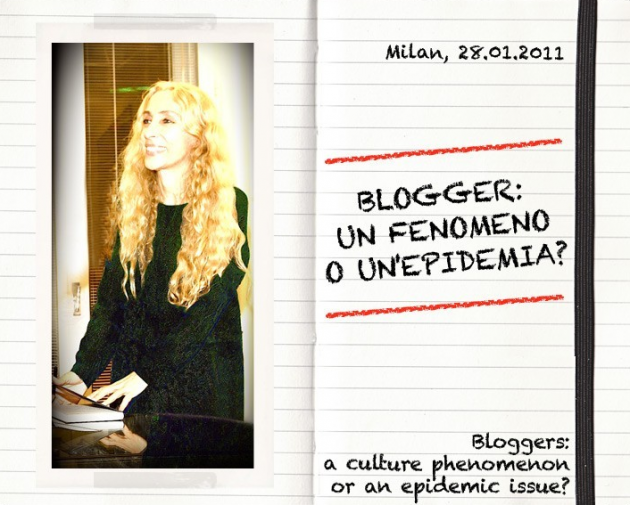 The problem: only Sozzani's negative sentiments about the fashion blogging phenomenon are echoing around the blogosphere. Yet more than half of her article speaks about fashion bloggers positively. She even concludes it in that vein!
This is the unheard-of criticism people are complaining about:
Are they important for Vogue? Do we need all these bloggers? They don't offer an opinion but only talk about themselves, take their own pictures wearing absurd outfits. What's the point? I don't even know who they are except a few names because they are so many and all the same, they are so worried about what to wear to get noticed that my eyes only see a crowd in the end.

They want to be recognized during the shows. I see many of them because they tell me their names, or I ask, because they are sitting front row, but I forget quickly. They are the bloggers, like the veline, no one has a real name. It's a category. Anonymous, but real.
Sozzani isn't talking about every fashion blogger in existence. She's talking about the part of fashion blogging that went wrong. The part that essentially became a popularity contest. The attention whoring. The vanity. The bragging. The need to have one billion blindly adoring followers. The same "it" items running standard everywhere you look.
It'd be easier to overlook such endeavors were they backed up by knowledge, but they're often not. Of course a Vogue editor who knows a thing or two about subjects such as fashion history, fashion theory, sociology of fashion etc. isn't going to stamp this with a seal of approval.
Fashion blogging exploded into a phenomenon because it brought uniqueness, creativity and self-expression. However, a good portion of it is completely homogenized today.
As a fashion blogger who notices these things, I can easily say I agree with Franca Sozzani.
The one thing I don't agree with, though, is this:
Still, it's an interesting phenomenon because it changes the approach to fashion. These aren't people who have been working in fashion too long to end up criticizing everything, the shows, and they don't have a background in fashion so they are not conditioned by their knowledge or interests. There comments are naif and enthusiastic. They don't hold a real importance in the business. Of course not.
Bloggers aren't important in the fashion business? Connie Wang at Refinery29 writes: We guarantee a shoe post on a super-popular blog that shows off how it looks on a slew of wearable outfits, and then links to a place to buy it online generates way more sales than if the same shoe was featured on a whole page in Vogue Italia.
Furthermore, there's a substantial difference between blogger promotion and magazine promotion. If a blogger promotes a product (brand), people can relate to it through a person that's familiar to them. You don't get that with a magazine. This approach is very well suited to our time when we want everything to be personal, personal, personal - if it's not, we just won't pay attention.
A practical example of how bloggers affect business is our beloved Jeffrey Campbell Lita boots. They spread like wildfire across the fashion blogosphere after they'd been seen on several major bloggers. Like it or not, the Litas are the "it" shoe of the season. Almost every other blogger has them and many versions are sold out. If that's not successful fashion blogger business/marketing, I don't know what is.
Sozzani speaks incredibly well of fashion bloggers in the rest of her article - the part that people seem to be ignoring on purpose. She appreciates bloggers for their new point of view, originality, personal style, different opinions and the fact they've invented a new way of communication. She concludes:
Lets wait a minute before acclaiming it or hating it. There are still a lot of people who don't know what blogger means, and none of us knows how it will evolve. It's still under observation. The only thing I can say with certitude it's that if it were a disease, we would call it a viral cold. An epidemic!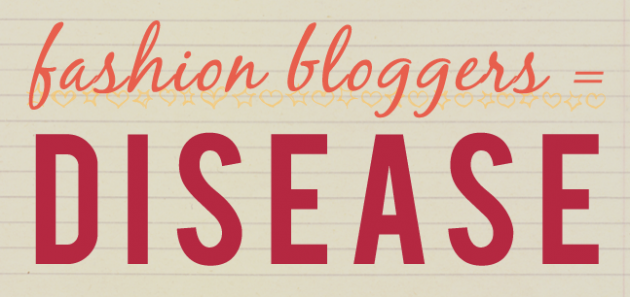 Undoubtedly the most misappropriated part of the article are the last two sentences - disease, viral cold, epidemic. People are constantly quoting them out of context, which makes Sozzani look like a frustrated matron who has no idea about bloggers and their contribution to fashion. Why is that miles away from the truth? The woman writes a fashion blog herself!
Of course, like Anna Dello Russo, Sozzani is first and foremost a Vogue editor. When someone says her name, you're going to think "Vogue editor", not "fashion blogger". Nevertheless, she is one. And that's a good enough reason for me to believe she understands that fashion, internet and fashion blogging are closely intertwined today.
As for the disease references - if you look at them in context, you'll see that Sozzani isn't comparing fashion bloggers to illnesses. She's talking about how widespread the blogging phenomenon has become without a hint of negativity.
My conclusion is that everyone who thinks Franca Sozzani hates fashion bloggers needs to chill out. Chances are she gets them better than many of those complaining.