Last Updated on September 28, 2011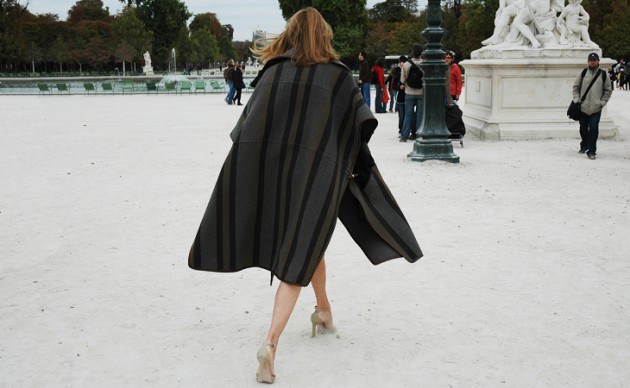 My first thought when I found out Carine Roitfeld had left Vogue Paris yesterday was that it couldn't have been voluntarily. It just didn't feel right. My doubts about whether it really was her decision to hand over the editrix crown were further confirmed hours later when Cathy Horyn of the New York Times interviewed Carine for her blog. I think the bolded parts are quite contradictory:
"It's 10 years that I'm editor of the magazine," Ms. Roitfeld, one of the most influential editors in the fashion business, said in a telephone interview. "I think it's time to do something different."
She informed Jonathan Newhouse, the chief executive of Conde Nast International, that she wished to pursue other projects. "I have no problem with Jonathan, and he understood me very well," Ms. Roitfeld said of her ideas for the magazine, which featured bold photography and expressed a cool, physical, erotic fashion ideal.
Ms. Roitfeld often did the styling for photo shoots. "I had so much freedom to do everything I wanted. I think I did a good job." But she added, "When everything is good, maybe I think it's the time to do something else." She expects to complete issues through March. She said she was not sure what she would do after that. "I have no plan at all," she said.
Quitting Vogue Paris to focus on other projects without actually having any plans for said projects?
Really?
I understand that she might want to take a break and then start thinking about all those projects she'd like to do. However - surprise! "Wanting to pursue other projects" was also the official reason Aliona Doletskaya left Vogue Russia last July. Do I see a pattern here?
The sarcastic part of me wonders who's next. "Off with their heads!"