Last Updated on January 30, 2013
I'm currently on my annual trip to Belgrade. Seeing approximately 99,99% of women sporting sky high heels when I've deliberately limited myself to flat shoes as I spend most of the day walking is less devastating than I thought it would be (I own nice heels too, you know?), maybe because my sneakers are covered with black sequins and therefore look awesome. However, they're definitely not the only object of my sartorial affection: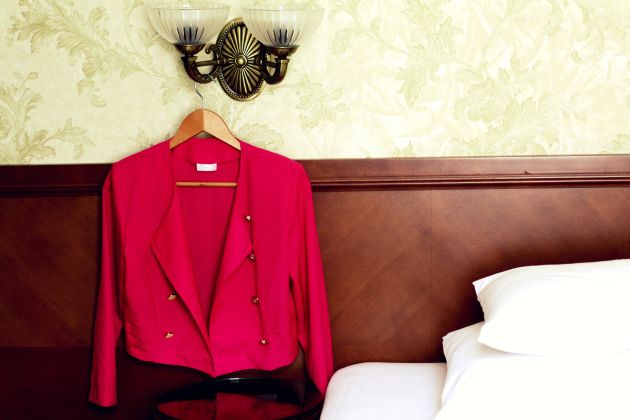 I bought this cropped blazer in a vintage store yesterday. It looks far better on the body, but my webcam refused to cooperate by providing photos in demented hues and I had to shoot it differently. I don't have much experience with vintage shopping yet, so the feeling when you find The Item on a seemingly endless clothes rack or buried under an avalanche of clothes of dubious taste is still new and amazing to me.
In other news, I'm going to host Dressful's first giveaway very soon. The prize is unisex, didn't want to limit it to the girl crowd. I like it a lot and I'm sure you will too. Stay tuned for more news!