Last Updated on June 17, 2014
Somerset House hosted the Maison Martin Margiela '20' exhibition in 2010.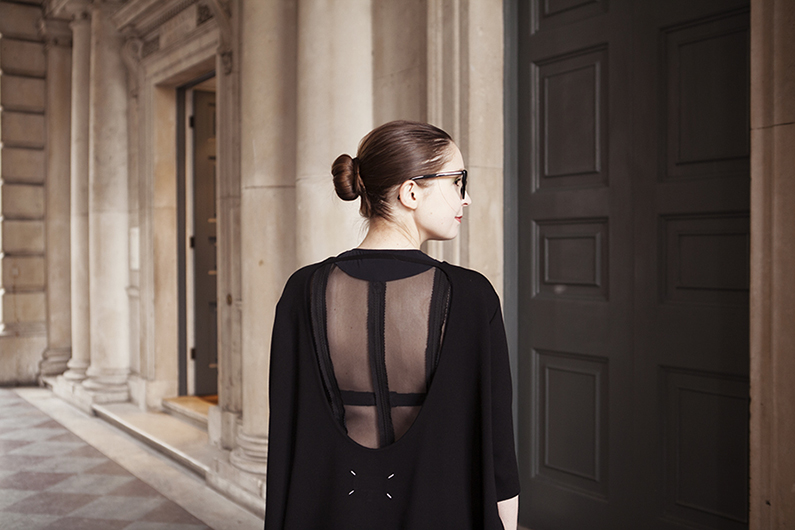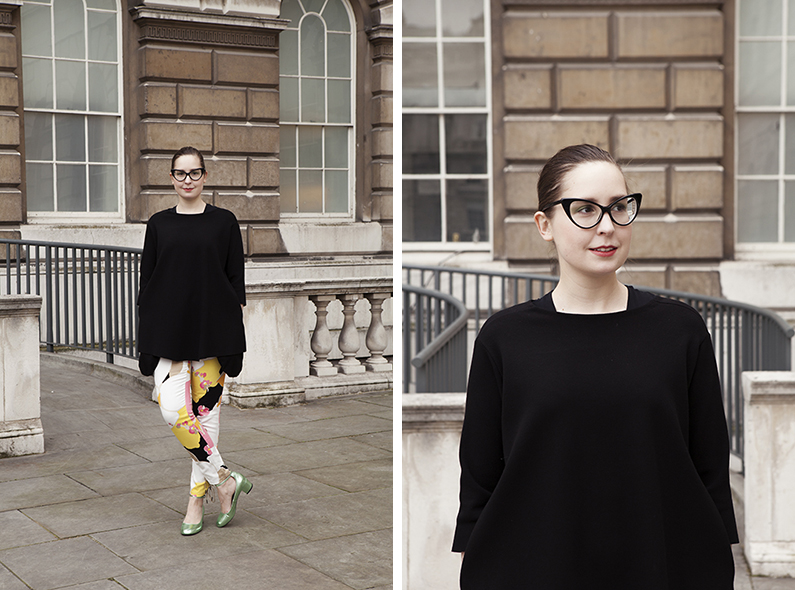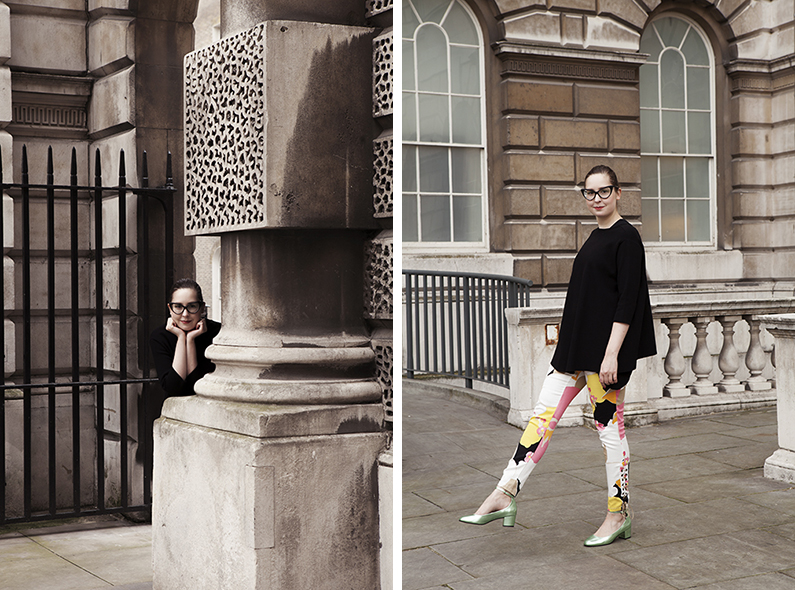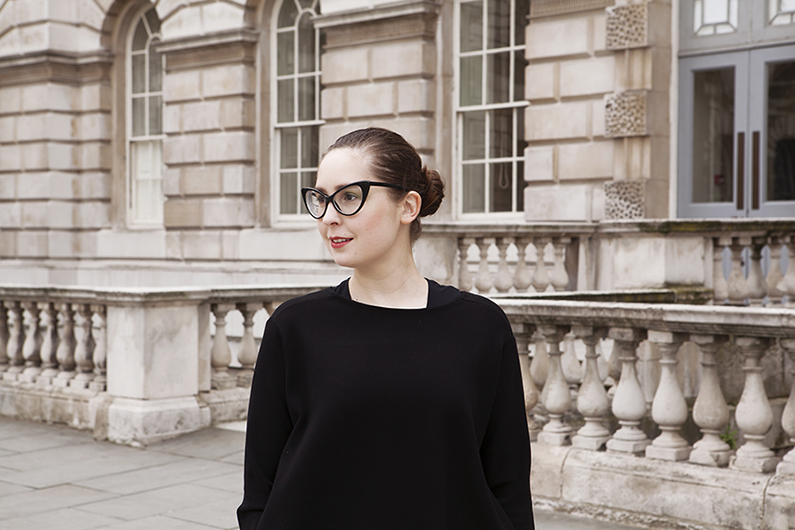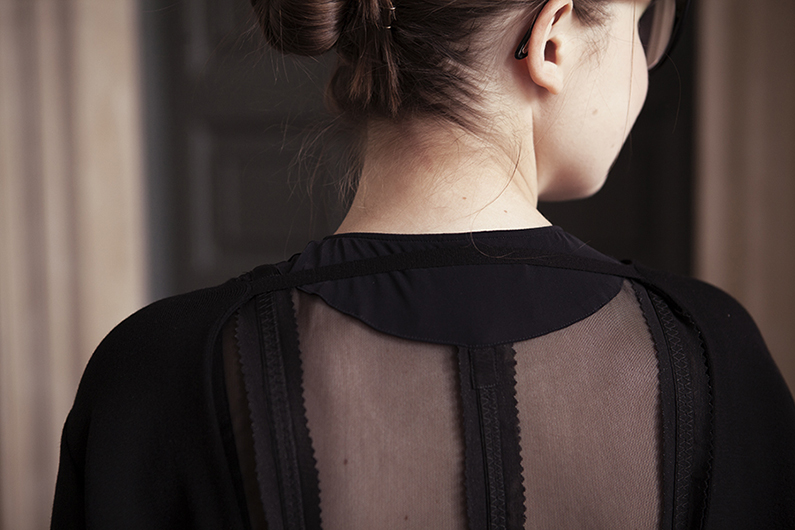 Photos by Tjasa Kalamar.
Trousers: Max Mara
Shoes: Asos
Jumper and bodysuit: Maison Martin Margiela
Nails: Kure Bazaar Fabulous
The humour of Margiela's faux zippers and pockets, the sombreness of black juxtaposed with aestival pink, yellow and green that belong to the streets of Rome. Just like me, this outfit leads a double life.