Last Updated on July 19, 2022

Breaking news
Harrods has teamed up with Prada to create Pradasphere, a space offering customers total immersion into the seductive world of Prada through exhibitions, a capsule collection of ready-to-wear and accessories designed exclusively for Harrods, and a Prada café. Don't miss the chance to Prada-ise yourself this May!
*
Editor of US Vogue Anna Wintour skipped the Giorgio Armani show at Milan Fashion Week. Of course, no one was remotely shocked when the designer accussed her of being "unprofessional". What I'm wondering is whether there will be repercussions in the form of Armani pulling advertisements from US Vogue. Ouch.
*
Tom Ford has slammed the Oscars red carpet, saying "It's a bubble of 1950s Barbie clothes." Guess we won't be seeing many Tom Ford-clad celebrities tonight – a pity given that the red carpet is more interesting than the actual ceremony.
Good reads
Why Ads & Editorials Depicting Violence Keep Happening
Can the Current Media Environment Produce an Honest Critic?
Creating American Hustle's Sexy, Oscar-Nominated Look: From Pasties to The Plaza
Visual feast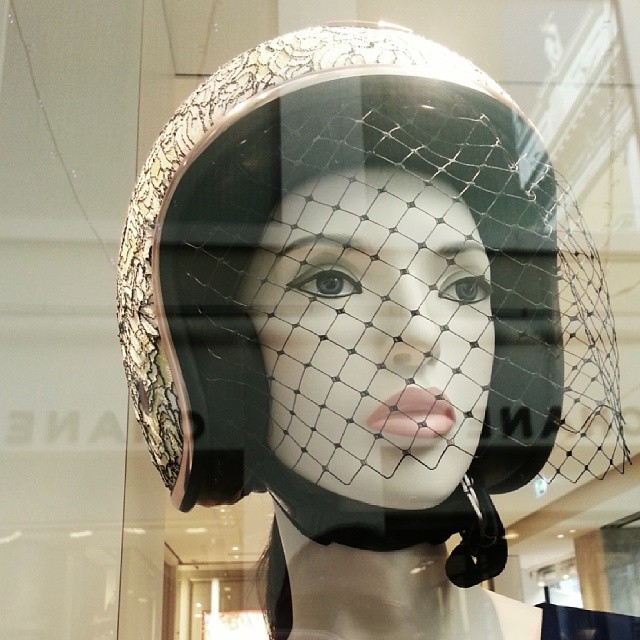 Dior helmet, as seen this week in Venice. Follow me on Instagram: evadomijan