Last Updated on February 20, 2013
The invitation to Ashish's Autumn/Winter 2013 show at London Fashion Week showed an image of workers on a construction site. Sometimes fashion show invitations act as a sneak peek into the collection, and sometimes they're completely abstract, but the photo on Ashish's invitation was as far from catwalk glamour as you could imagine. Or so it seemed.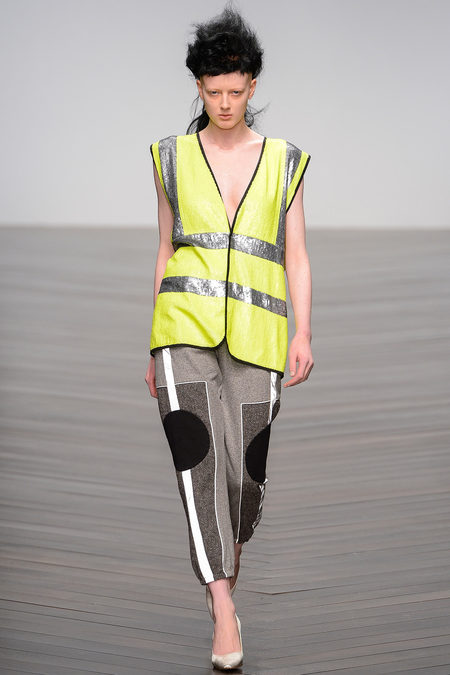 As soon as the first model emerged on the catwalk under Somerset House's big tent, donning a neon yellow visibility jacket, it became clear that the Indian-born designer took inspiration from the very same workwear pictured on the show invitation.
What separated this jacket from the one you'd put on when your car went kaput on the road was that it was entirely made of Ashish's signature sequins.
Continually inspired by urban London life, Ashish has a penchant for reworking everyday pieces you see in the streets into catwalk looks. Last season he put models in white Reeboks, recalling the contemporary metropolitan woman who walks to work in running shoes and puts on expensive high-heeled pumps at her desk. The neon jackets in the Autumn/Winter 2013 collection echoed road workers as much as London cyclists driving in the morning fog.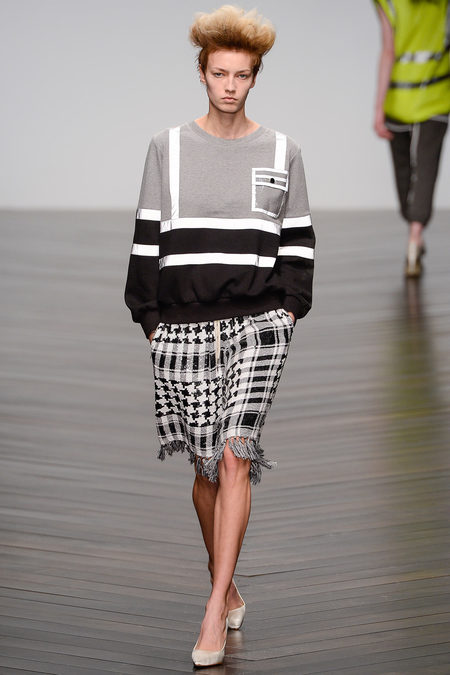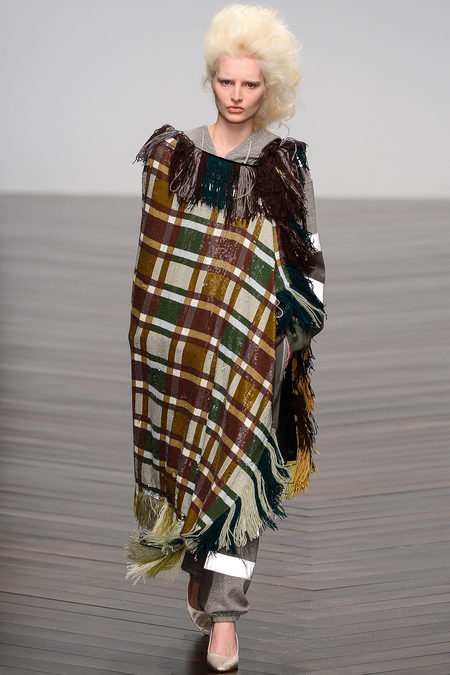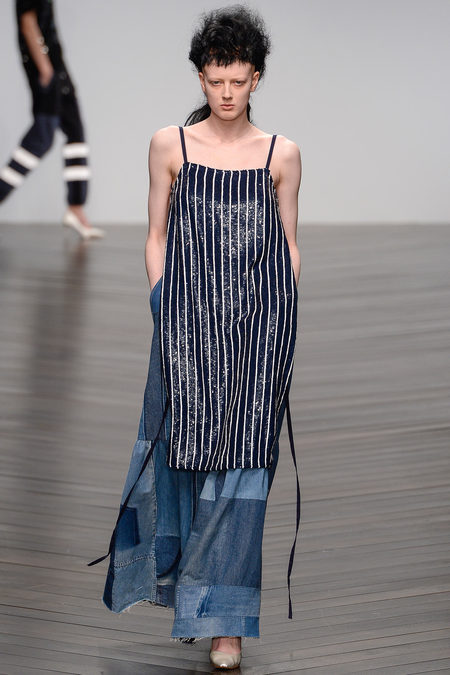 In line with the high visibility theme, most looks featured silver reflective stripes. Ashish's 'Working Girl' wore baggy jumpers with large plastic pockets (handy for keeping tools), wide patchwork denim garments, slouchy jackets, even an apron (presumably for mixing mortar). But there were also London party girl's new clothes: windowpane check ponchos trimmed in fringe, holographic frocks, and sleek spaghetti-strap overalls covered in innumerable sparkling sequins.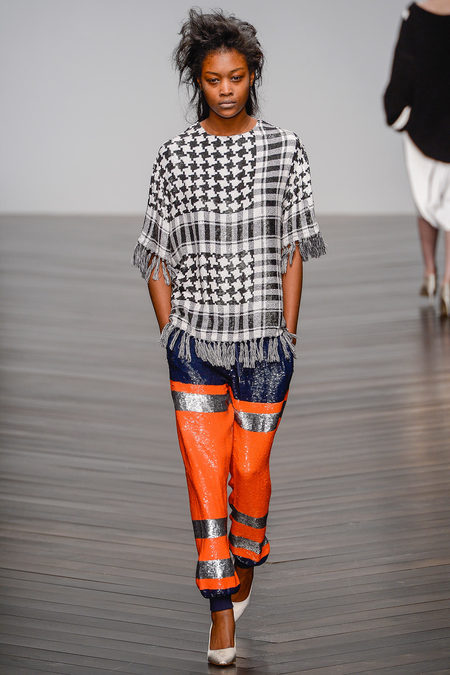 Cleverly, Ashish kept the number of neon visibility pieces to three and conveyed his point through less flashy reflective stripes instead. Anything more and the collection would risk becoming a caricature of itself. Most importantly, Ashish's catwalk adaptation of ordinary workwear and obnoxious hi-vis garments can be understood globally. After this collection, you'll no longer be able to pass traffic cones without a smile.
Photos from Style.com.