Last Updated on February 17, 2013
Korean-born designer Eudon Choi turned to Russian folklore for the inspiration for his Autumn/Winter 2013 collection, mysteriously titled Varykino.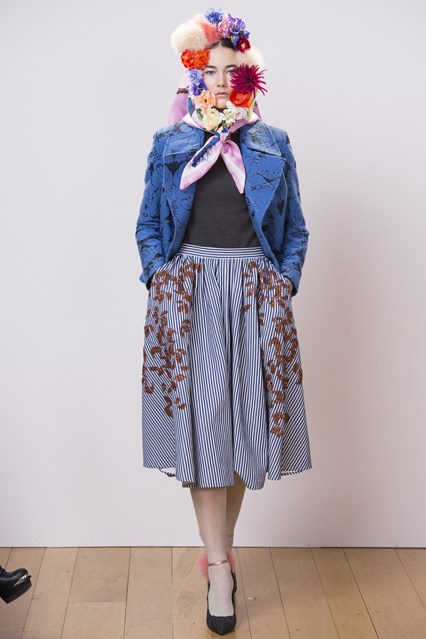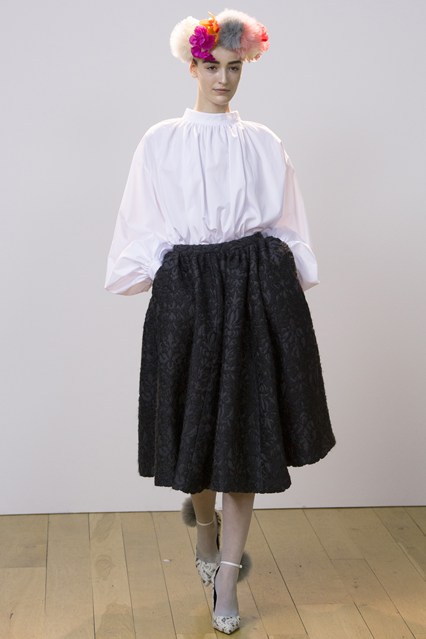 Playful folkloric elements such as peasant blouses, vivacious oversized babushkas by milliner Piers Atkinson, and wide calf-length skirts were toned down by sombre black leather and heavy brocade. Several black ensembles were festooned with a mix of hot pink and red sequins that injected a dose of modernity into the collection.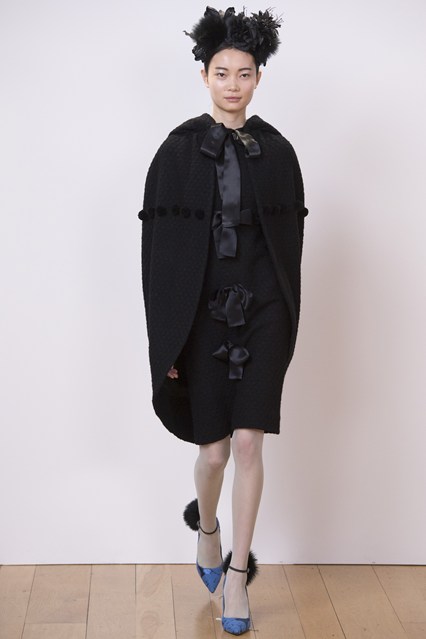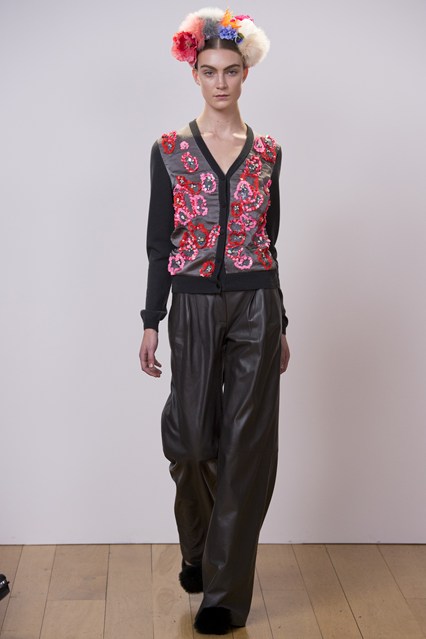 While the pieces based on Russian traditional clothing were as fresh as anything at London Fashion Week, leather garments in dark colours felt restrained, recalling a whole different period of Russia's history – the Soviet Union.
The highlight of the show were headpieces consisting of bright flowers and large pom-poms, which also appeared on shoes. Eudon Choi's girl was dainty and romantic literally from head to toe.
Photos from Vogue.com.