Last Updated on February 16, 2013
Fyodor Golan was the first show I attended at London Fashion Week Autumn/Winter 2013. Designers Fyodor Podgorny and Golan Frydman described their collection as a coming-of-age story inspired by Luis Buñuel's cult 1967 film Belle de jour, starring Catherine Deneuve.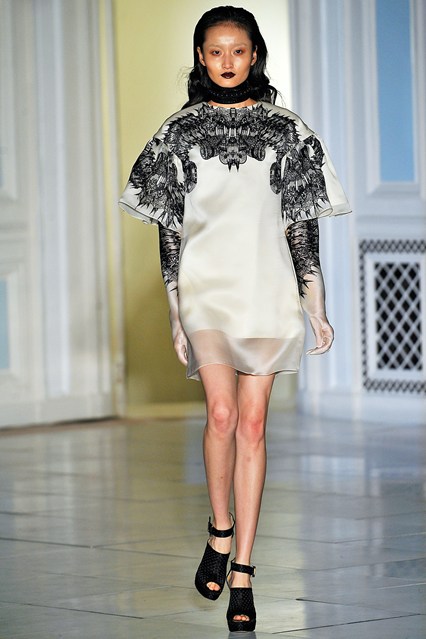 The Belle de jour inspiration was largely unrecognisable because the intricate pieces full of contrasts and a cantata playing in the background suggested something else: baroque. The show opened with short white dresses decorated with large, sharp abstract black prints, evoking the Spanish Inquisition. There were wide black chokers, stern jackets with oversized lapels, and folds creating unexpected shapes (from the back, they looked like small wings).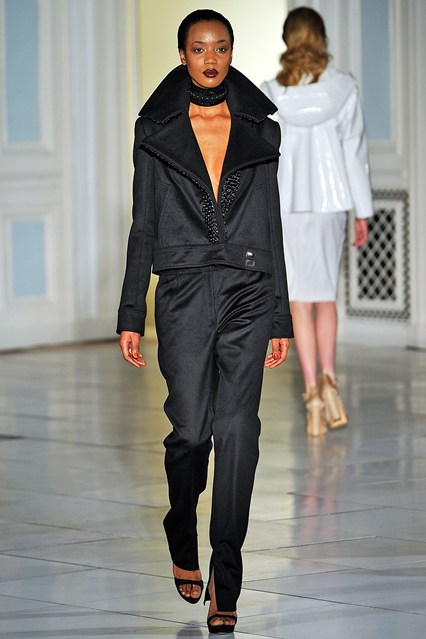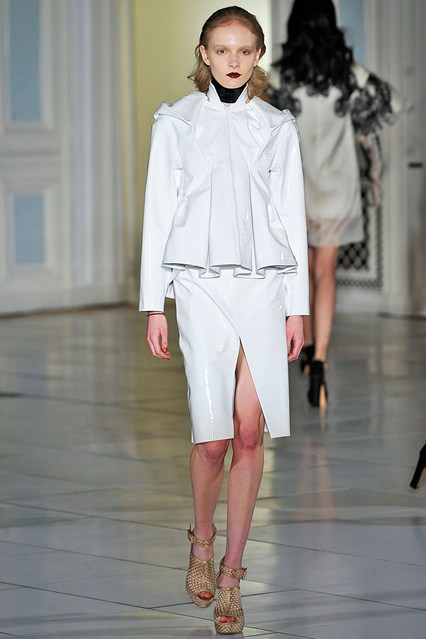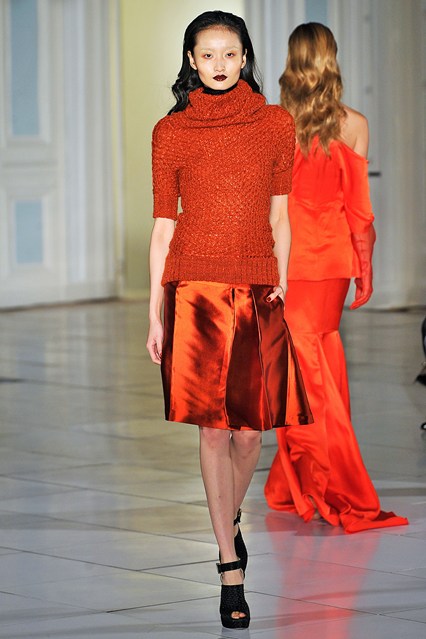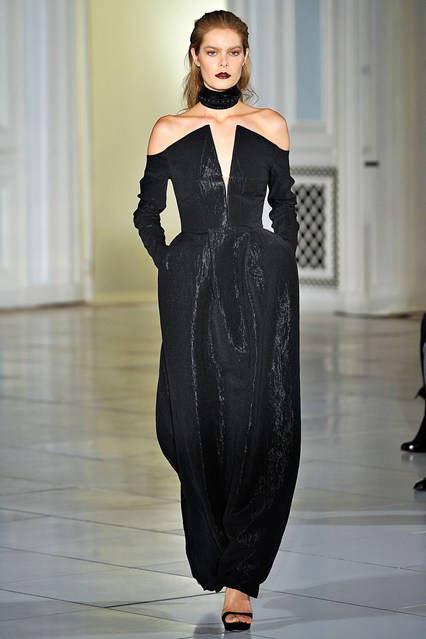 The collection vacillated between eveningwear and no-nonsense daytime pieces. However, sleek gowns exposing the shoulders told a different story than simple knitwear in burnt-orange.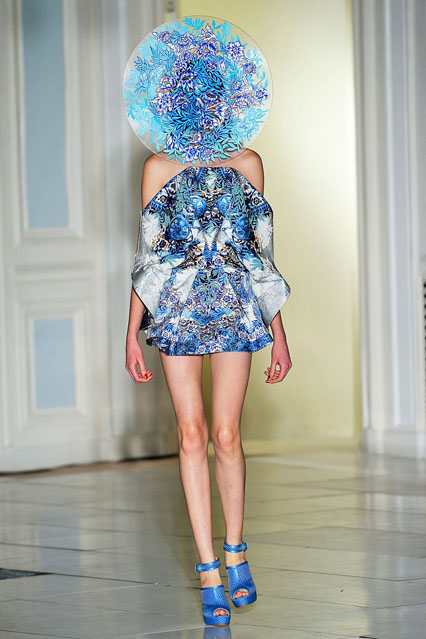 Everyone in the audience whipped out their phones at the sight of a large round mask covering the model's whole face – a nod to Fyodor Golan's Spring/Summer 2013 collection, which featured large architectural hats by milliner Zara Gorman. The headdress felt slightly out of place in this show, but made for a great Instagram moment.
Though the collection lacked cohesion, I appreciate that Fyodor Golan is emerging with its own identity instead of knocking off Nicolas Ghesquière's Balenciaga, which seems to be all the rage wherever you look these days.
Photos from Vogue.com.
***
P.S. The show I had been looking forward to the most yesterday was Jean-Pierre Braganza, one of my favourite young London designers. After queuing for half an hour, they turned about 70 people away because the venue had reached full capacity, though we had invitations. The same thing happened this morning at the Clements Ribeiro show, so unfortunately I'll be unable to publish as many show reviews as I had intended.