Last Updated on July 21, 2022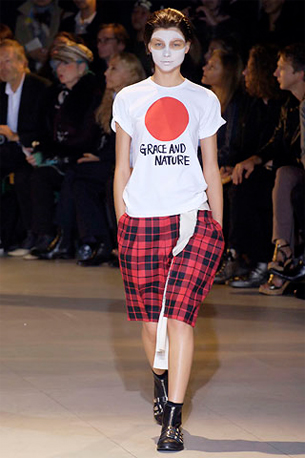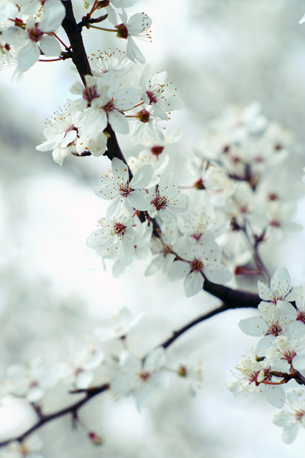 Comme des Garçons Spring/Summer 2007: A collection whose t-shirts were not just t-shirts.
Rei Kawakubo is a senior voice in Japanese design, and, in a broader sense, a foreign ambassador for all that can be creative and free-thinking about her nation. In a way—an allusive way, admittedly—she acknowledged that fact for the first time in her spring collection. A giant red spot, the symbol of the Japanese flag, was unmistakably at the center of her collection. "To me," she said, "It is the purest form of design in existence."

Since Japan is at a highly sensitive turning point, with an assertive new prime minister, Shinzo Abe, having just been voted in, it was hard not to see that red spot as the elephant in the Comme des Garçons room. Kawakubo is a channeler of emotion, of course, not a political agitator or commentator. But she took the opportunity to stamp her feelings about the "pure" Japanese ethos in the words printed below the red circles on her T-shirts: "radiant nature," "simplicity, nature, beauty," and "grace and nature." – Sarah Mower
It's hard to impress me with a t-shirt, but Rei Kawakubo did it in 2006. I saw myself in "grace and nature" - or, perhaps, what I wanted to be (fashion is always about what you want to be). An entire human character in two words, pure and simple.
If I had found the t-shirt anywhere that year, it would have been my first Comme piece.