Last Updated on September 28, 2011
Are you single? Are you bitter about Valentine's Day? Do the excessive hype around Valentine's Day and the stress of being single force you into retail therapy? Chocolate? Alcohol? Drugs? Even if your answer to these questions is no (lucky you), I think you'll enjoy the following words of wisdom enhanced by portraits of the one and only Anna Wintour: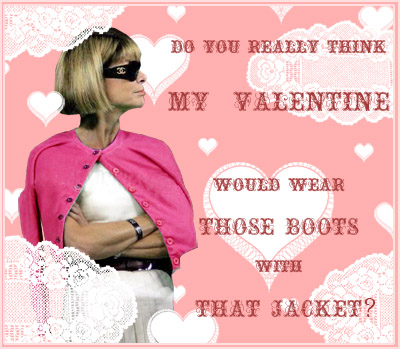 Don't you love the kitschy decoration? It's the very essence of Valentine's Day. A staple!