It's 12:30 and I've just returned from H&M. This is what was still available on the racks at 11:20 (not including a few pairs of shoes):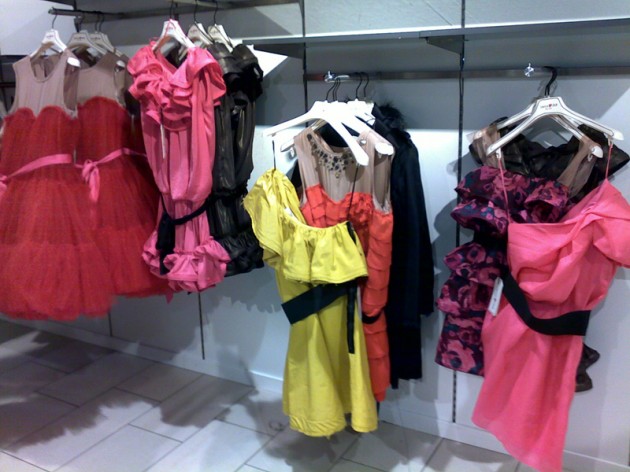 I almost got lost in the store because I had no idea where they'd set up the "designated area". When I found it, my attention was immediately consumed not by the clothes but the fact that almost everyone around me was speaking Croatian. I talked to a couple of girls from Varaždin (a 2 hour drive) and they said there had been people from places even further away from Ljubljana queuing up hours earlier. They (including Jelena Veljača, praised by Croatian media as the fashion icon) came here because there are no H&M stores in Croatia. I suspect the Lanvin for H&M shopping bags will be the most sought-after accessory in Zagreb this winter.
After the initial surprise I set off to inspect the clothes. They looked the same as H&M's regular selection to me in both quality and design aspects. If I hadn't known about the collaboration, I'd never have guessed they were a part of a special line. Although I was expecting something like that, I still think (and hoped until the end) it could've all been better. Alas!