Last Updated on December 1, 2010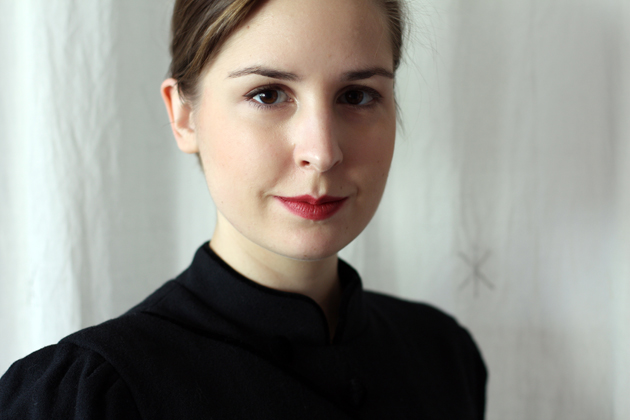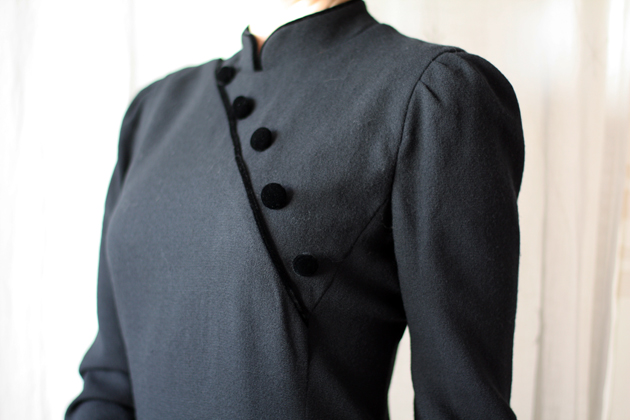 This Carolina Herrera dress was my first ever vintage find. I bought it two years ago at Hairy Mary's, a super fancy boutique in New York's Lower East Side (in the meantime they've relocated to Brooklyn and changed the name to Sharon London). It was love at first sight both because of the Japanese-style collar and because it fit so well. The dress - reportedly between 25 and 30 years old - was in semi-terrible condition, but when I got back to Ljubljana, I took it to a seamstress and she did a fantastic job repairing it.
I wear this dress very rarely because I'd like it to last for quite a few more years, but as it's one of those dresses that make you feel like a better version of yourself (have to write about this "phenomenon" one day), maybe I will wear it more often now. I wore it two days ago to a New York Philharmonic concert because given its place of origin, it felt like the (only) right thing to do. Oh, nostalgia, you'll be the death of me.