Paris presented effortlessness, stealth wealth and minimalism for Autumn/Winter 2015. The main idea I got from the collections was of a woman who doesn't feel that she should prove herself to anyone. Never complain, never explain.
Feeling good in your skin and presenting your genuine self to the world are wonderful trends to close Paris fashion week. Why should trends be communicated only as colours, lengths, prints and shapes?
Without further ado, here are my good, bad and ugly of Paris Fashion Week:
Alexis Mabille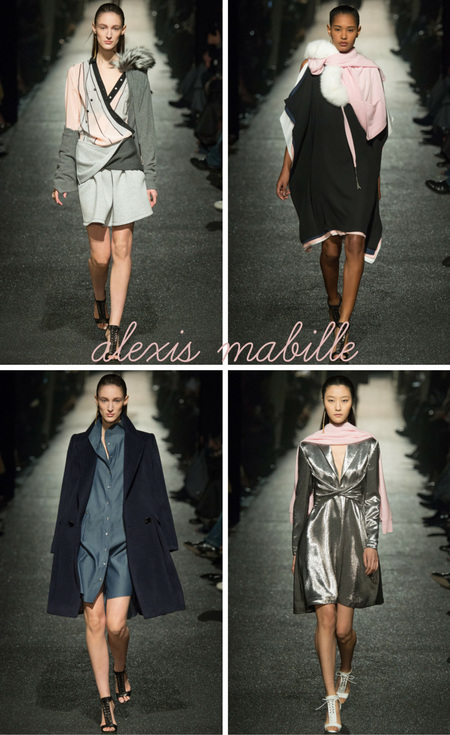 The styling was all about casually throwing pieces together; effortless without the polish of typical fashion effortlessness (let me stop before I descend into fashionese). Don't you want to be a bit careless putting on your clothes and still look this good? One of the few Paris collections whose target audience seems to be women younger than 40.
Cédric Charlier
A contemporary winter palette that isn't all shades of black but all shades of cool.
Chanel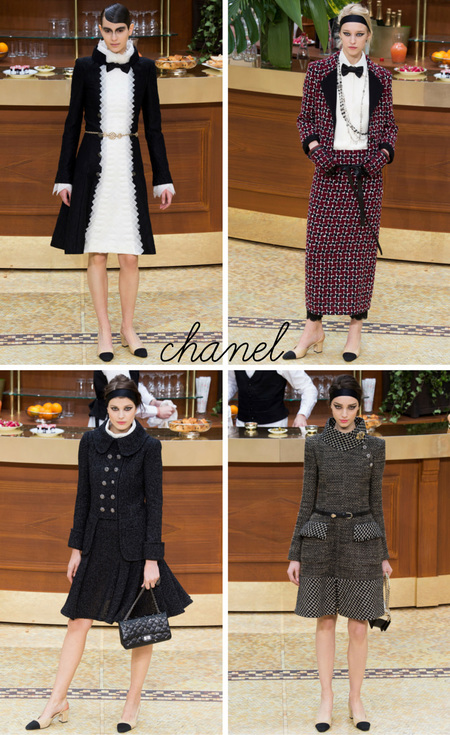 Among the 90+ looks there wasn't a single one worthy of the Chanel name. All these young girls in frumpy and heavy garb … Thankfully, one's attention was diverted by the set. It was a paragon of campy kitsch that's become synonymous with contemporary Chanel. This is why the café was more Allo! Allo! than Brasserie Gabrielle and I loved it.
Dries Van Noten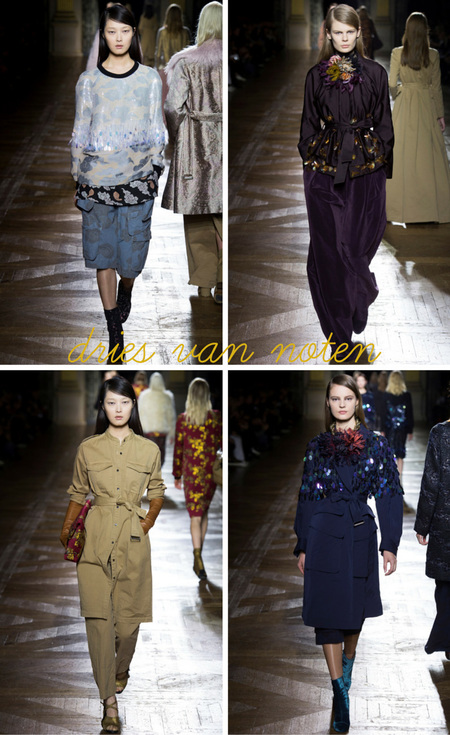 Dries Van Noten knows what his clients dream about: wearable, sexy clothes with a generous serving of extraordinary. He succeeds so well at what Phoebe Philo was hired for at Céline: designing sexy clothes that don't sexualize women. My favourite was the hybrid of a safari jacket and a trench coat finished with a little Mandarin collar. The best of all those worlds.
Hermès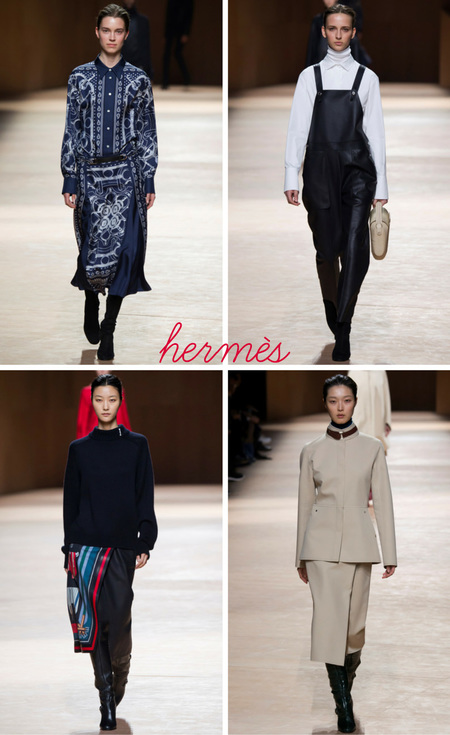 Hermès womenswear is rarely exciting, but it looks a cut above the rest. I think the trick is consistency. Season after season, they deliver good collections. I loved the subtle nods to uniforms that reminded me of builders (overalls) and traffic police officers.
Maison Margiela
When I reviewed Maison Margiela's first haute couture collection by John Galliano, I gave him the benefit of the doubt. Haute couture is an odd starting point to judge a designer. Well, I could've trusted my instinct. I ache for the humour and sharp wit of old Margiela. No pics because you're better off not seeing them.
Jacquemus
This show looked like Simon Porte Jacquemus's self-staged audition to replace Galliano at Margiela. Face masks — check. Trompe l'oeil — check. Oversized trousers echoing the iconic angularity of Margiela's Spring 2011 — ugh, my head hurts from this collection pretending to be smarter than it is.
Valentino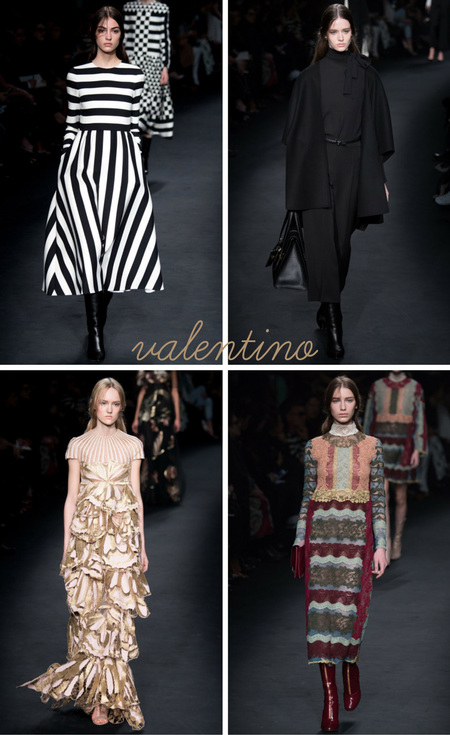 The Valentino woman has multiple personality disorder. The varying aesthetic direction and the high number of looks destroyed all hope for a concise collection. A pity, because the clothes are beautiful. Ben Stiller and Owen Wilson sashaying down the catwalk to promote Zoolander 2 and create a social media storm was a blow to good taste. I thought Valentino was above this.
Yohji Yamamoto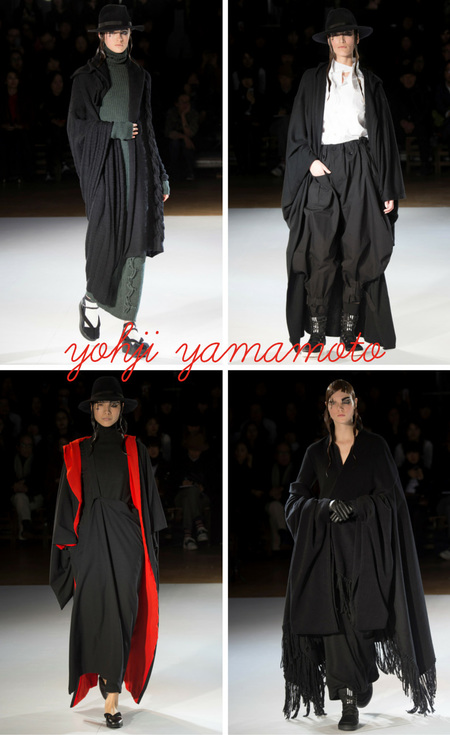 I feel absolutely humbled by this. No really, this here is a blog dedicated to fashion writing and words fail me. Sombre, mysterious, seductive — standard Yamamoto adjectives that gain power with every repetition.
Aganovich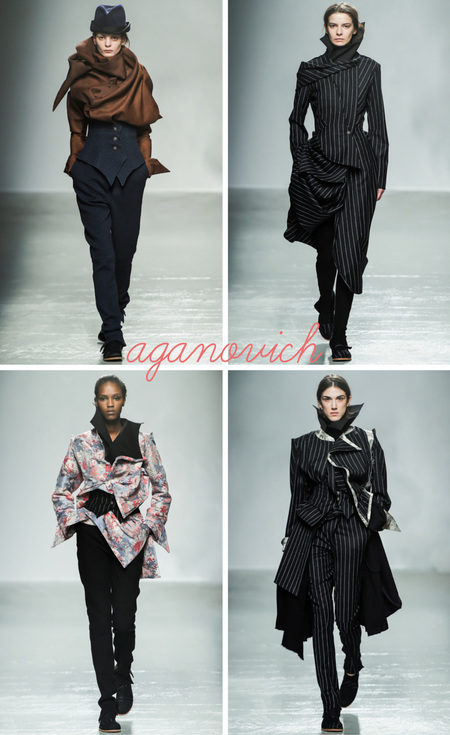 Here at last someone dared to be sharp. Victorian slash Dracula slash dandy shapes and marvellous tailoring. Compared to other, fluid and soft collections, this is for the Autumn/Winter 2015 season what power dressing was for the 1980s.
All photos c/o Vogue.it