Last Updated on December 15, 2021
Have you noticed Greece's new prime minister Alexis Tsipras' unbuttoned collars? At his swearing-in ceremony in the Presidential Palace in Athens, the leader of the radical left Syriza party said he wouldn't wear a tie until Greece rises out of debt. A strong political and fashion statement.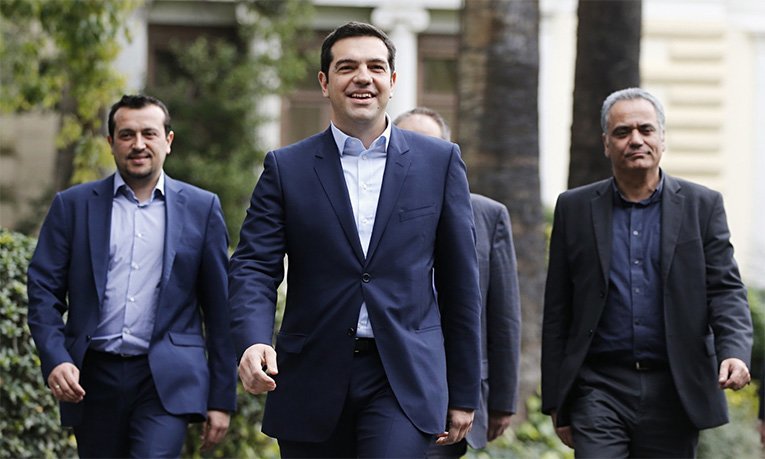 The "no tie" dress code is not Tsipras' caprice. It's Syriza's fashion commandment. The world might watch in disbelief as they do away with conventions of political dress. but the party members know that their relaxed style played a key part in their electoral victory. Greeks associate tailored suits, ties and luxury watches with the former premier Antonis Samaras and the loathed oligarchs. Syriza's politics are different, so they have to look different too. Who would believe them otherwise?
Tsipras' finance minister Yanis Varoufakis visited his British counterpart George Osborne last month. At Downing Street, he elevated Syriza trends to the next level and unnerved the British public. His biker boots, an electric blue shirt and a jacket that — in the words of The Guardian fashion editor Imogen Fox — made him look like a 1990s drug dealer. Still, he emanated determination and confidence. Osborne paled in comparison, looking confused and stiff.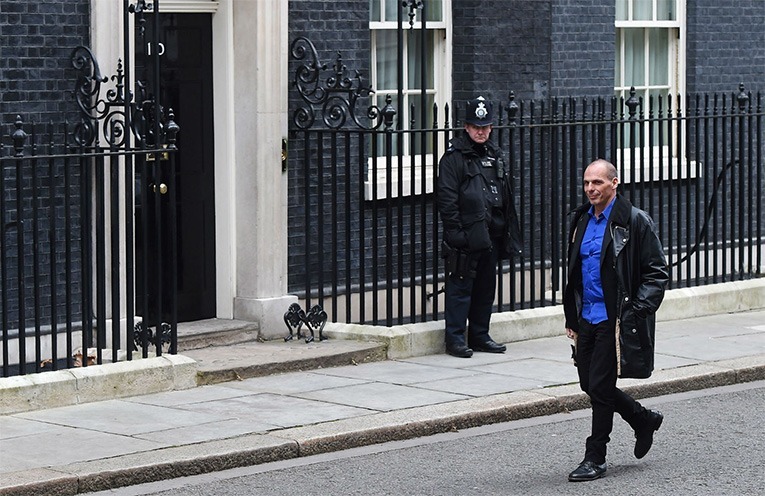 Varoufakis, who holds a PhD in economics and left behind a venerable academic career, is a master of strategic decision making. We can safely assume that his choice of dress is not random nor unimportant. The jacket, the most outrageous element of his Downing Street outfit, turned out to be Barbour. The brand is a favourite of British aristocracy. A quick Google Image search reveals such Barbour fans as princess Diana, prince Charles, Queen Elizabeth II, prince William and princess Kate.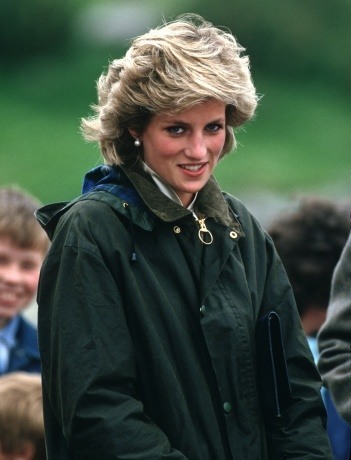 A few days after stealing the show at Downing Street, Varoufakis appeared at a summit wearing a Burberry scarf. On Twitter, a man chastised him for wearing a €500 scarf while people back home have to penny-pinch. It was as if Varoufakis had been waiting for such a provocation. He immediately retorted that the scarf was a gift from his wife 12 years ago. Once again, he established himself as a man of the people.
Burberric accusations. pic.twitter.com/ouB9biR4gE

— Nein. (@NeinQuarterly) February 12, 2015
It's important to Greeks that their politicians look like them. But how do unbuttoned collars fare in Europe? Will they restore Greece's prosperity? People are skeptic. The salvation of Greece is a Herculean feat and Syriza is not in a position of power. It seems logical that its representatives should dress to impress at meetings with Europe's big shot politicians. Instead, we're witnessing an open refusal of protocol and no desire to pander to the old boys' club.
How are we to understand Syriza's unusual fashion expression? Perhaps it's a premature stubbornness that will do Greece more harm than good. But maybe Tsipras' and Varoufakis' assertive nonchalance is a sign that they know something we don't. If you wear your cuffs unbuttoned, there's just enough space to slip an ace up your sleeve.