Last Updated on April 15, 2014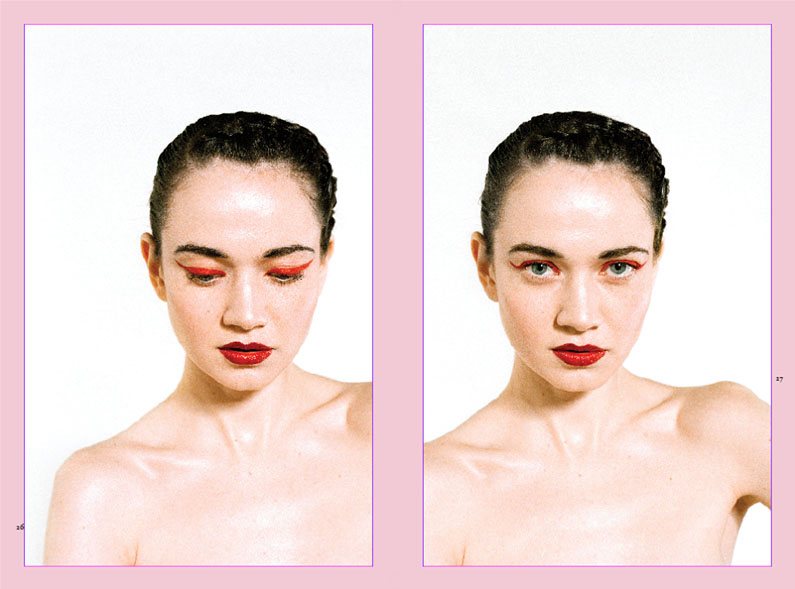 A spread from Pylot magazine
In a bid to represent "real beauty", fashion magazines have long been partial to occasionally featuring celebrities without make-up or Photoshop. What about a magazine that bans retouching in its manifesto?
It reads like a pitch from another era. But it's no joke: London-based Pylot is an analogue fashion photography magazine promising beauty without Photoshop tricks.
This means no spot removing, no eye brightening, no teeth whitening, no major hair changes and no body shape alterations (liquefying).
The most important issue Pylot faces is: are people interested in imperfection? Will visible spots and dark under-eye circles hurt the aesthetic sensibilities of readers used to sleek and polished mainstream fashion publications?
Fashion magazines are a fairy-tale world of expensive dresses, flawless skin and glossy hair. Many of their readers have none of those things. After all, we're only human. We read fashion magazines because we're seduced by the image of who we could be — if only we bought that £10,000 watch or that Valentino red dress.
Imperfection doesn't sell dreams.
Is fashion and its readers ever interested in unretouched honesty?
[polldaddy poll=7970253]