Last Updated on April 24, 2012
I often talk about fashion blogging with people who once heard about bloggers who receive expensive clothes for free, launch their own lines and collaborations, fly business class, get paid €5000 per appearance and make millions in ad revenues (OK, I made that one up). While I love discussing fashion blogging, I don't love it when people think this kind of success is what every fashion blogger is aspiring to. Telling them I don't subscribe to the same blogging rationale leaves them in shock. They think something is wrong with me because surely I should be aiming to become a Famous Fashion Blogger, bathing in designer goods between paid flights to glamorous events all over the world.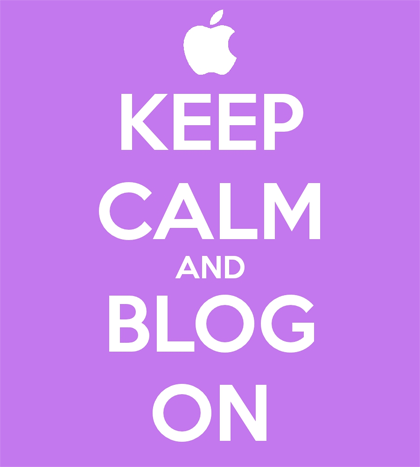 There are as many reasons for having a fashion blog as there are fashion bloggers. The degree of monetization that allows the blogger a comfortable lifestyle (I'm vary of "luxurious" over "comfortable"; a blog is not an accurate representation of the blogger's life because it only shows what the blogger wants you to see) is widely regarded as the peak of fashion blogger success. However tempting it sounds, there are bloggers who would actually not be interested in dropping everything on the spot to become the next Famous Fashion Blogger for reasons such as being in school, having kids, enjoying their current job etc.
Why do I blog?
My motive for starting this blog was essentially what I've accomplished in the past year: 1. establishing myself as a relevant blogger and writer attending major fashion weeks and 2. being accepted to London College of Fashion to study fashion journalism. It was through blogging that I realized I want a career in international fashion. In order to land the kind of jobs and projects I'm interested in, I need to be physically present in one of the four fashion capitals. I have a blog, but nobody is going to hand me a career, let alone my dream job, over the internet because thousands of others have tried harder, moved to New York or London and relentlessly started working their way up the fashion ladder. In this industry trying harder often pays off better than being talented.
Though the purpose of this blog has been partly fulfilled with my acceptance to London College of Fashion, quitting blogging is not on my agenda. In fact, one of my dreams for Dressful has always been to publish exclusively original content (photos and writing). I think that's the number one thing a quality blog should have. I don't post outfit or street style photos, so creating original content that fits the theme of this blog constantly is only possible in a city with a huge fashion scene and many events. Therefore the fulfilled blogging purpose opened the door to a new purpose. Let's hope London will be everything it's cracked up to be and more.