Last Updated on January 30, 2013
I got the idea to put together this list during London Fashion Week. Although I thought a lot of the shoes presented there would look better in fall and winter, I realized the list wasn't going to suffer one bit after seeing the Milan and Paris shows. FYI, this selection of the crème de la crème is arranged randomly because I don't have the heart (and nerves) to pick favorites among favorites. Enjoy!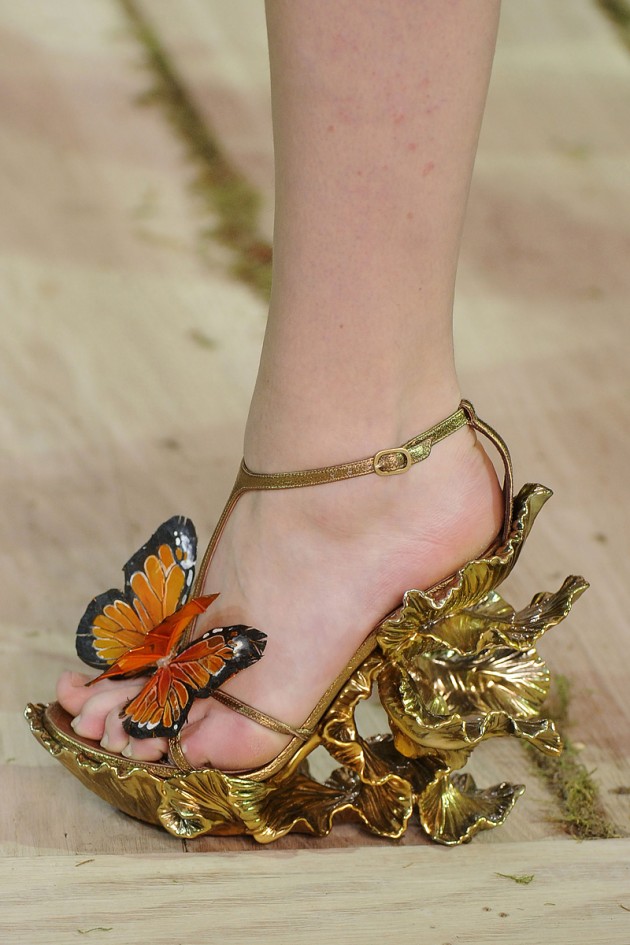 1. Alexander McQueen: These are the kind of shoes you put on display in your living room so that you (and your guests) can drool over them every chance you get. Bonus points if you wear them outside of said living room!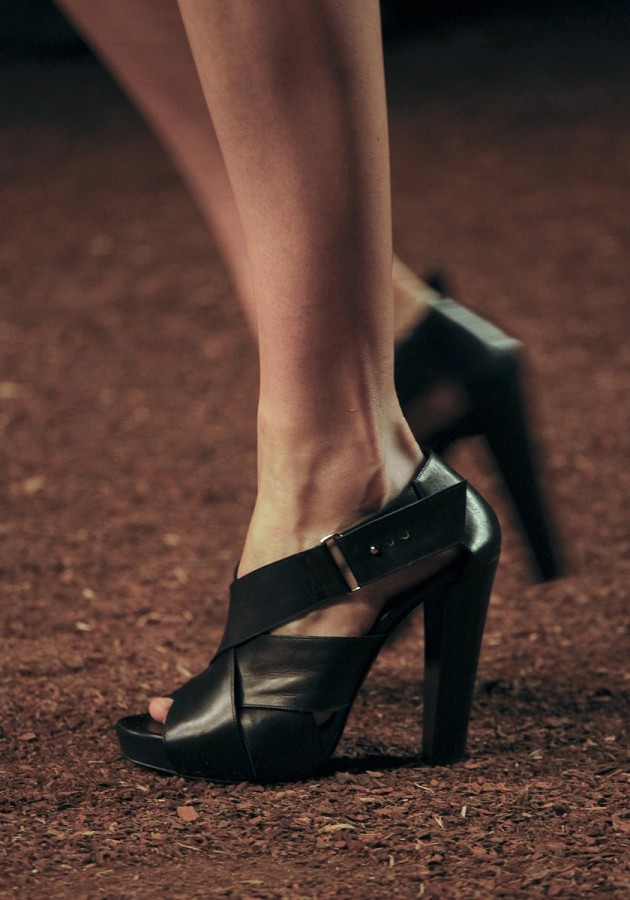 2. Hermès: These sandals are a recapitulation of the entire Hermès Spring/Summer 2011 collection. No-nonsense, incredibly sophisticated, versatile and most of all wearable.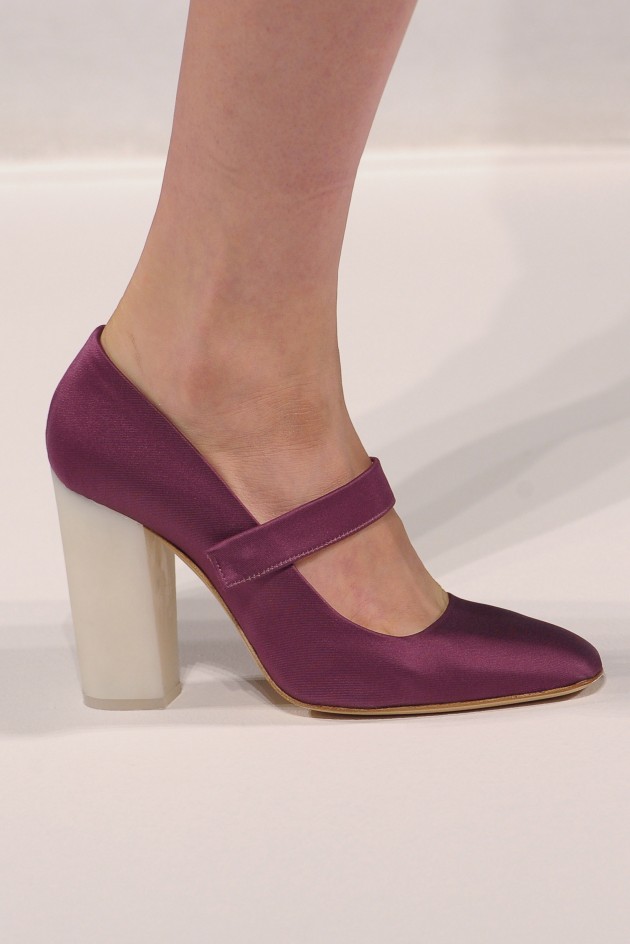 3. Max Mara: Hands down the most gorgeous shade of violet. The shoe design isn't complicated, but it stands out for the white heel that sometimes looks invisible.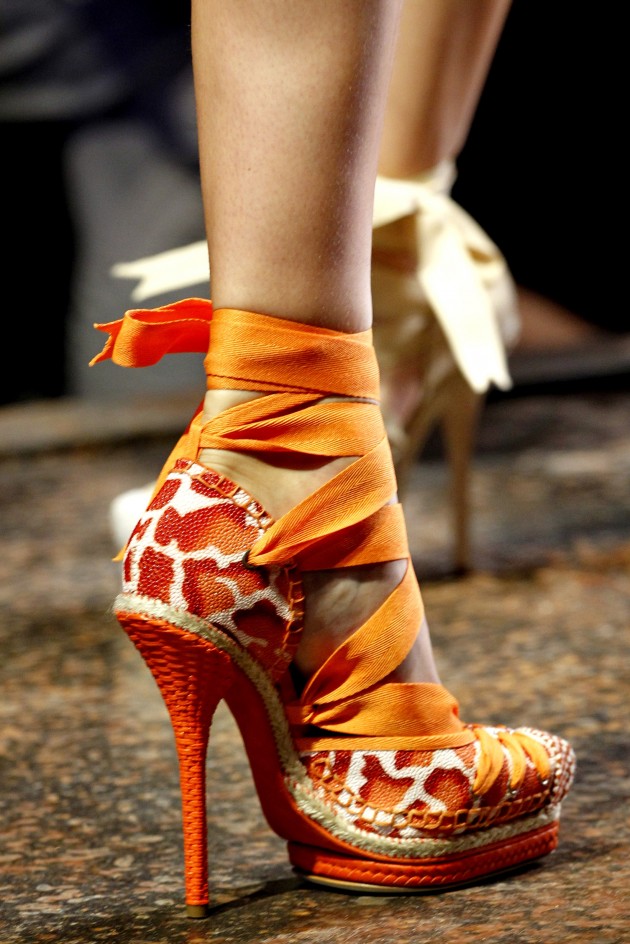 4. Dior: The Dior Spring/Summer 2011 shoes come in a variety of crazy colorways. Some of them are very eccentric (many colors in one place), but this one is just perfect. What a fun sandal!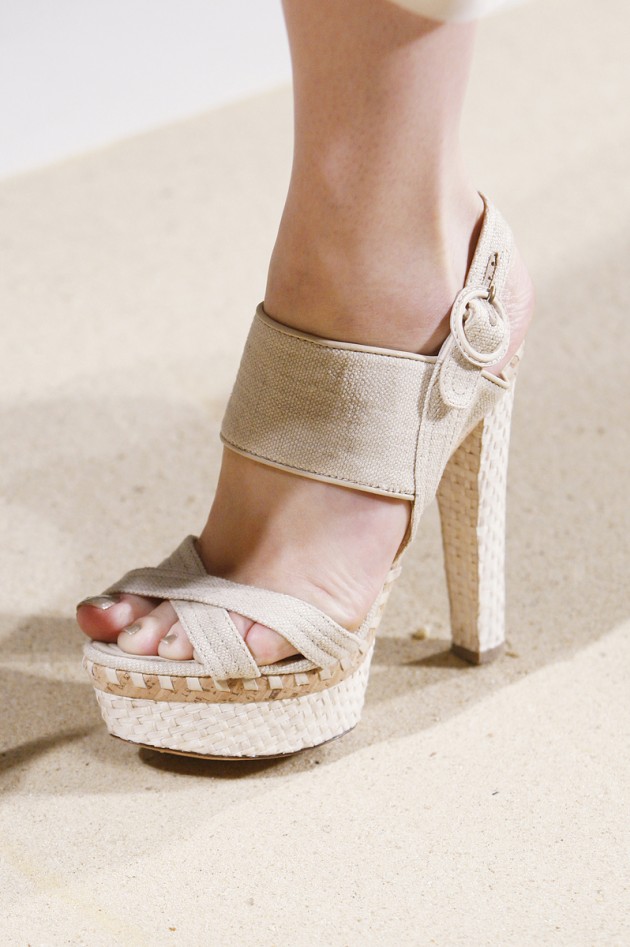 5. Donna Karan: This shoe mentally transports you to a beach bar playing lounge music where you sip cocktails all day in the breeze and time seems to have stopped. Thank you, Donna Karan, for this splendid association!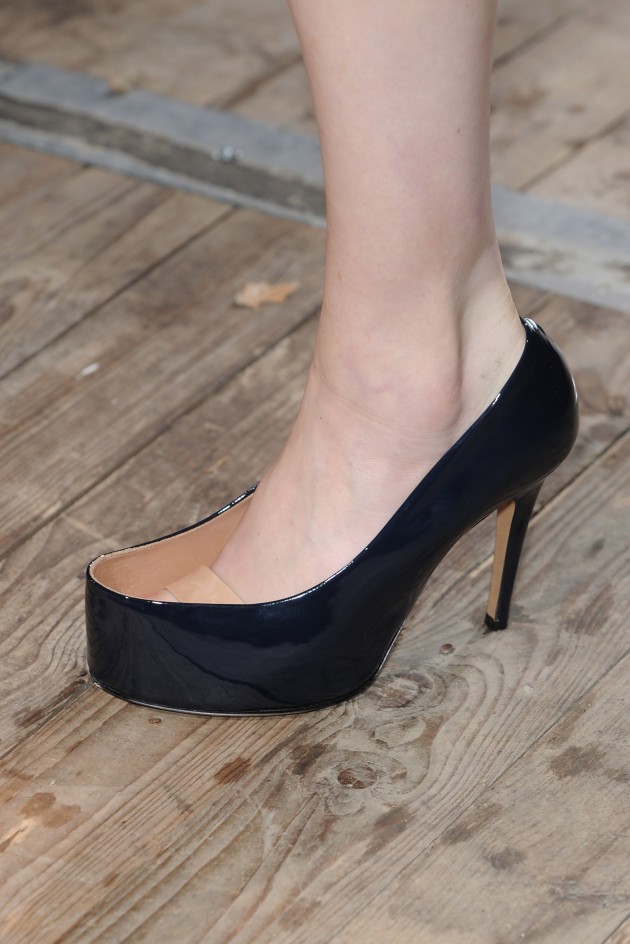 6. Martin Margiela: I'm a huge fan of shoes that don't look like shoes, so obviously I had to include these in the list. The only downside to them is that they immediately fill up with water when it rains. Indoor use only, please!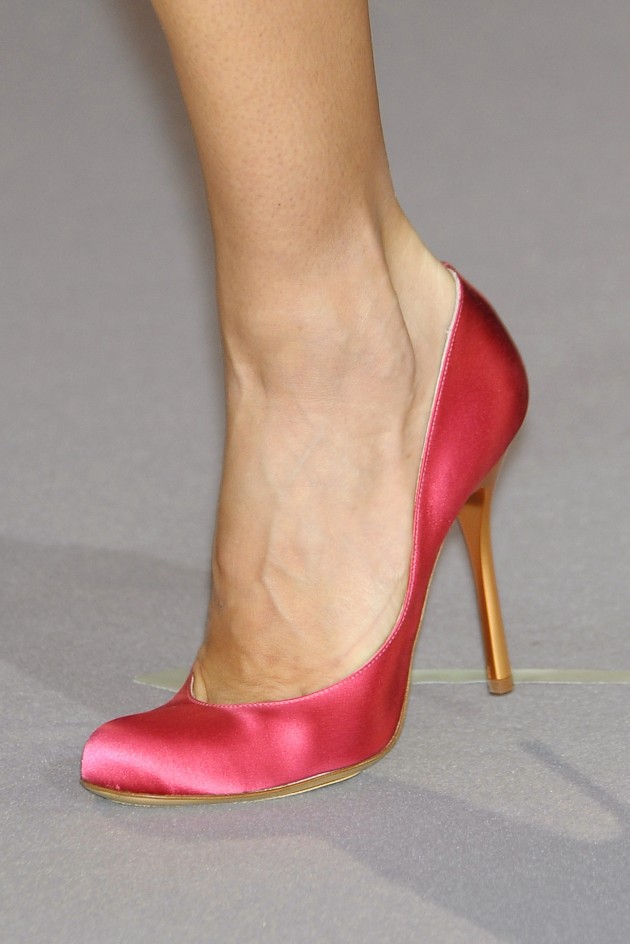 7. Emporio Armani: Goodness, this pink is delicious. It also complements the heel color (it's so rare that I don't know what to call it, any ideas?) in the most elegant way.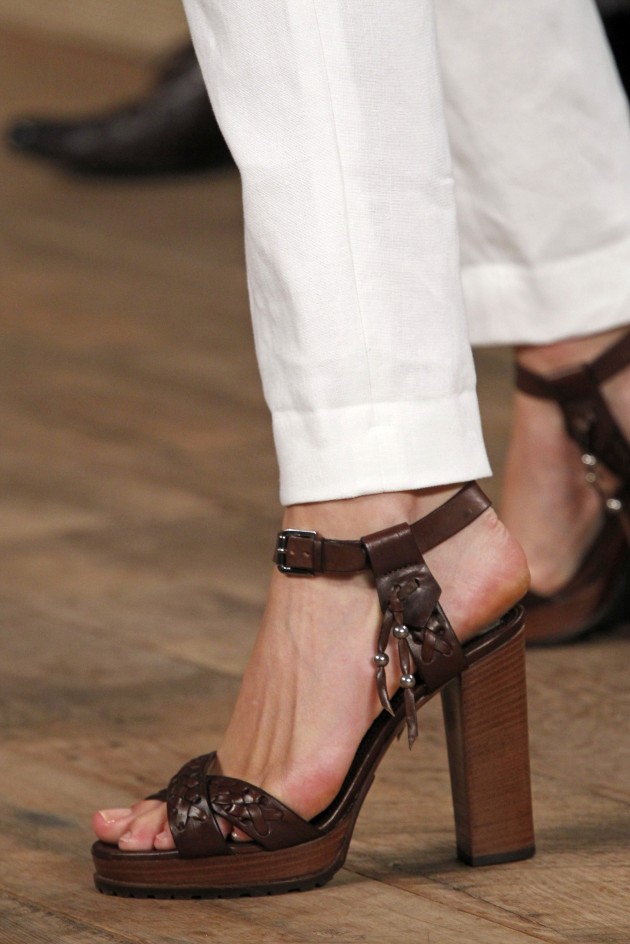 8. Ralph Lauren: Classy in a very Ralph Lauren/American way, but they wouldn't look out of place anywhere else in the world. The heel won't kill you either, which is always a plus!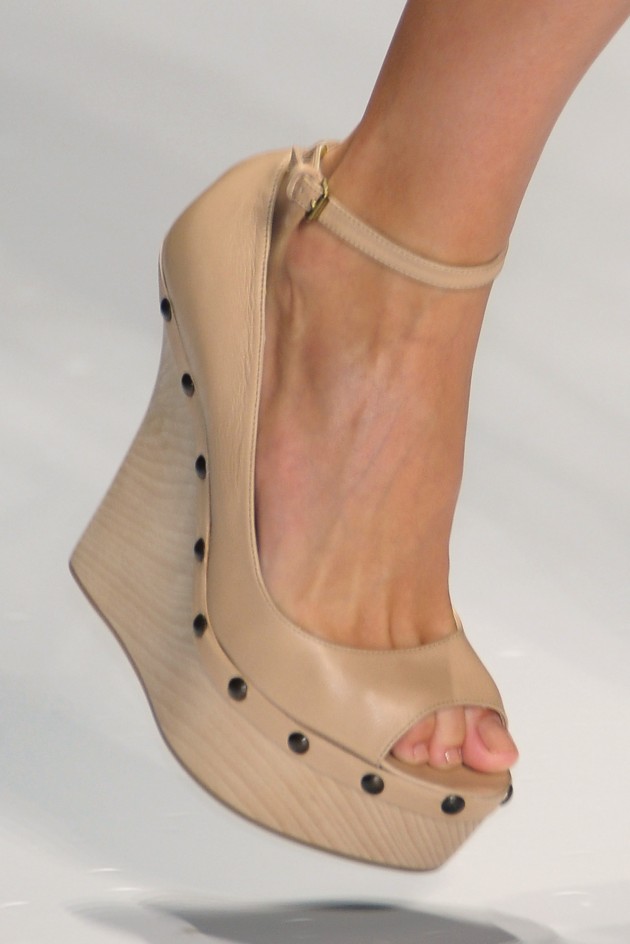 9. Etro: I think that trends dragging from season to season should be avoided, but I love the use of rounded studs on this wedge. They make it special without any additional hassle.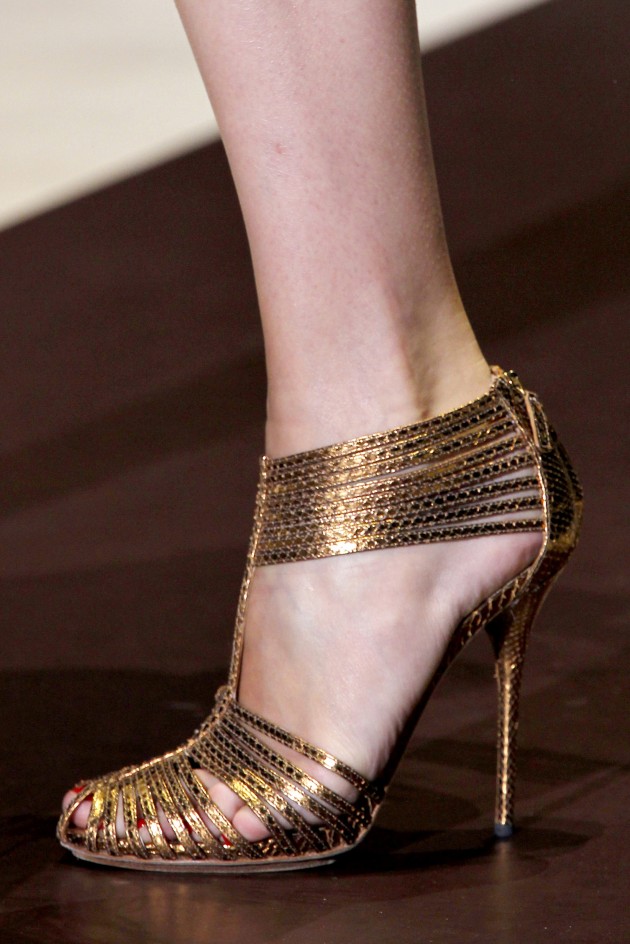 10. Gucci: Quintessential sexy Gucci sandals. They exist solely to dazzle everyone within the 5 mile radius and probably make you feel you can do anything. Mission completed!
Photos from vogue.com