Last Updated on February 2, 2012
Thanks to all of you who spread the word about my Lanvin for H&M commentary! In just two days it became the most read post on Dressful in the last month. I've decided to check out the collection on November 23 (in Ljubljana you'll be able to find it in the Citypark H&M store) and write a follow-up because I'm very curious about the clothes' quality.
In other news, how cool are these modern renditions of Disney princesses' and younger girls' outfits by lololalah?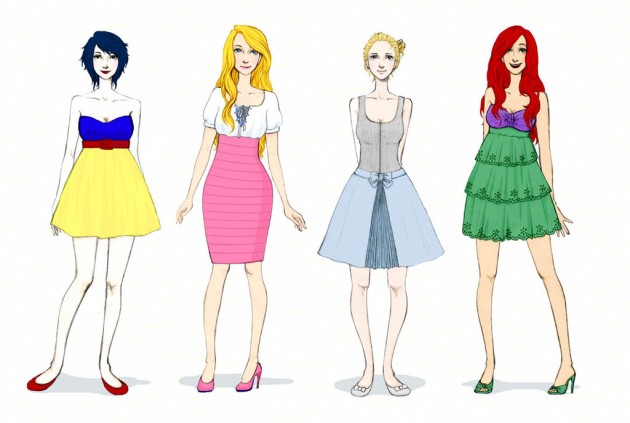 Snow White (Snow White and the Seven Dwarfs), Aurora (Sleeping Beauty), Cinderella (Cinderella), Ariel (The Little Mermaid)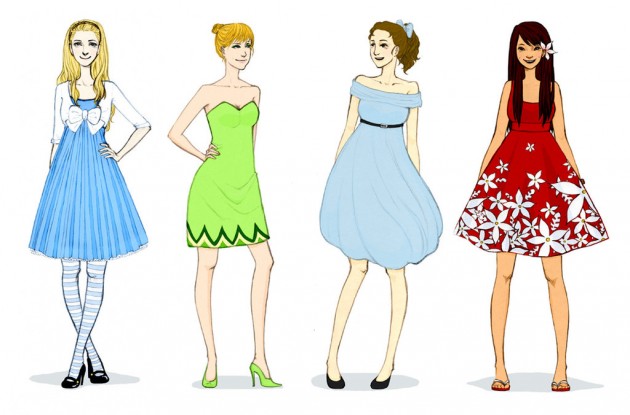 Alice (Alice in Wonderland), Tinkerbell (Peter Pan), Wendy (Peter Pan), Lilo (Lilo and Stitch)
CLOTHES MAKE THE MAN PRINCESS: When I was reading Disney tales as a kid, I always knew they were "just" tales. They were so (beautifully) unrealistic that I couldn't imagine anything they spoke of happening in real life. Isn't it amazing how in their new clothes these girls and princesses look like someone you could actually identify with?